Time for us to set out again. This time Cartagena, Colombia.
We'd been talking about coming to Colombia for over a year. In fact, the original plan for our winter trip last year was Colombia before it got too expensive and complicated, and we opted for Chile. All that to say, no, we didn't decide to go to Colombia after watching Narcos on Netflix.
Sometimes cheaper isn't always better.
If you're reading this you may know that I'm involved in a new company, the DX Institute. The trade-off for getting to pursue this new opportunity, is the loss of a stable corporate pay cheque. Something that comes in handy when faced with the unfortunate reality of travel costs. As part of our temporary family belt-tightening plan we had a temporary travel ban. I think it lasted 6 weeks. Then Katy found a deal that was too good to pass up. So, here we are.
How good was this deal you ask? $2,400 CAD for all three of us; flights, hotel and breakfast.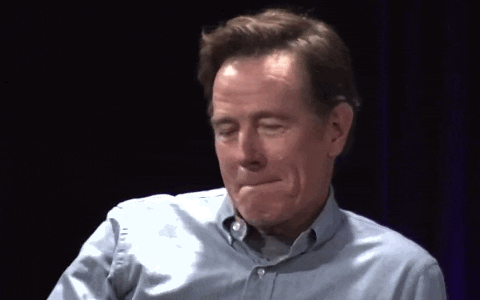 Now, I'm not in a position to complain but saving money does come with some non-monetary costs.
Our flight was direct (yay!) but it was with Air Canada Rouge, not the main airline (boo!). However, the flight was only 5 hours, it was on time, and I avoided yelling at the woman in front of me that felt her incline was more important than my femurs staying intact.
We found out that our package also included free transfers from the airport to the hotel (yay!). Unfortunately, we had to wait almost 2 hours at the airport for the bus to leave for the 15 minute drive to our hotel (boo!).
We got a very low-cost room in a relatively nice hotel, the Intercontinental (yay!). As it's not our normal Airbnb we don't have a separate room for Ella, so I'm sitting in the dark at 8:30pm to write this while Ella sleeps (boo!).
Last but not least, courtesy of Ella:
Ella: What's the second country that we're going to on this trip?
Me: There is no other country on this trip. We're just visiting this city.
Ella: [long silence] Why?
A quick transition to Spanish immersion
After the long day of travel (flight and sitting in a stationary bus) we spent the last few hours of our first day having a quick swim and dinner at the hotel before heading off to sleep.
It's a nice hotel. Fairly standard western hotel with the one exception, the restaurant staff don't speak any English. Don't get me wrong, I know we're in Colombia and I don't expect everyone to speak English. I'm just surprised. In this type of chain hotel it's unusual to find that nobody in the restaurant speaks any English. Fortunately, I can muddle my way through some basic Spanish and we're pretty adept at pointing.
Cartagena by bike
To get our bearings in Cartagena, we decided to break from tradition. Rather than have our first look around on a hop-on-hop-off bus, we went for a bike tour.
Katy found our great guide, Gerardo Nieto, who runs Cartagena Bike Tours. Gerardo was very responsive in communicating with Katy about booking the tour and was kind enough to track down a rental bike with a kid seat for Ella. Apparently we're the second such request in the 10 years he's been running tours.
The tour started at his beautiful apartment in the Castillogrande area of town. Not far from the Bocagrande area our hotel is in, this part of town is much quieter than what we've seen of the city so far. A perfect place to start a bike tour.
Before heading out we had a chance sit on Gerardo's two balconies and get a little lesson on the history of Cartagena. For Ella, this part of the tour was really all about Gerardo's dog, Pepe. I can't blame her though, he was a very calm and friendly dog.
After getting a lay of the land we headed out for a tour of the walled city. The tour lasted about three hours and was a good way to learn a little while having a look around so we know what we want to come back and explore further.
Gerardo's tour comes with a unique perspective, his family is closely connected with the city's development over the last 50 years or so. His father was president of the city council, founder of the Cartagena film festival, and owner of multiple businesses.
Gerardo for his part seems to know about half the town. He also works in the film business which gives him access to places where he regularly shoots. One great example was the Casa Pombo boutique hotel.
Casa Pombo is a stunning example of how many of the old homes are being turned into boutique hotels. If we're ever back with a much bigger budget, we'd definitely look at staying there.
The transformation of old buildings to new purposes was a common theme of the tour. Many of the notable buildings were on the third or fourth incarnation. For example, the art school that was an asylum and before that a prison.
We finished the tour at La Mulata where we parted ways with Gerardo and stayed for a really nice lunch.
Food as social good
After some requisite pool time for Ella, we finished our day with dinner at one of the more unique restaurants we've ever had the pleasure of visiting, Interno. I'll let them describe it,
Interno is a social enterprise of the Internal Action Foundation, which since 2012 works to improve the quality of life of those who are incarcerated and also of those who have regained their freedom.
The program's mission is empowering ALL women in the penitentiary institution was fulfilled by training them in various subjects such as cooking, customer service, catering, bakery, productive garden, finance and business creation, among others; to strengthen their skills and generate the necessary tools to reintegrate in a dignified way to society once they recover their freedom.
You can find the original Spanish and more details here.
So far, I'd say we're off to a pretty good start in Cartagena. Up next, a day trip to Playa Blanca.